Strawberry Vermouth Tonic
30 ml MONIN Strawberry Syrup
45 ml White Rum
10 ml Lime Juice
Ice Cubes
Blend everything besides the egg white for 5-8 seconds. Add the egg white, and blend for 1-2 seconds. Pour into a glass. Garnish with a pinch of freeze-dried strawberry powder.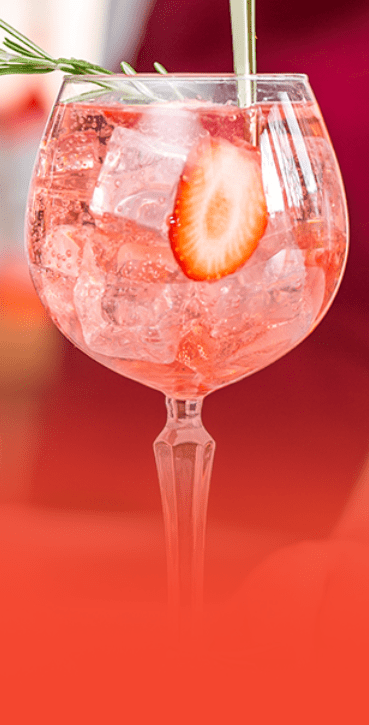 Strawberry Vermouth Tonic
30 ml MONIN Strawberry Syrup
45 ml White Rum
10 ml Lime Juice
Ice Cubes
Blend all the ingredients together. Pour it into a martini glass. Garnish and serve.